FREE SHIPPING IN THE US

We offer free FedEx ground shipping if your order is to be delivered within the continental US. For deliveries to Alaska, Hawaii & Puerto Rico you will only pay a discounted shipping fee. We will inform your of these fees once we receive your order.

Your free delivery date is approximate - Please let us know if you need your order by a specific date. We always do our best to deliver your order as soon as possible.

During checkout you will be able to choose from different shipping methods and delivery times before you finalize your order. If you are ordering more than 1 item, we are able to combine your shipping charges upon request . If you need to expedite the design or production process of your order, please select one of the rush options available at checkout.

The Comics Factory ships almost everywhere in the world.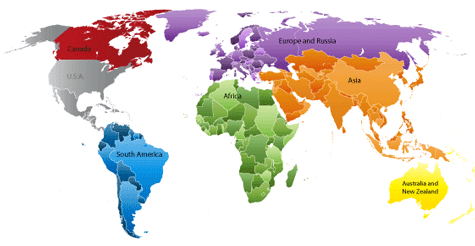 These rates are approximate. For information about accurate rates and larger sizes, please contact us with your full address, product size and framing options and we will email you with the exact shipping fees.

ZONE
ROLLED ARTWORK (canvas/paper)
MOUNTED ARTWORK
(gallery wrap canvas and framed paper,
up to size 16"x24")
MOUNTED ARTWORK
(gallery wrap canvas and framed paper,
up to size 24"x36")
Canada

$35.99

$47.99
$55.99
Europe
$56.99

$59.99
$69.99
Russia
$56.99

$89.99
$99.99
Australia & New Zealand

$55.99

$79.99
contact us for a quote
Asia
$55.99

$59.99
$74.99
Africa
$59.99

$85.99
contact us for a quote
South America
$51.99

$71.99
contact us for a quote

Please see our approximate international shipping charges above. Once you place your order or after you contact us with your delivery address, we will give you an accurate shipping rate. We can also arrange to charge shipping costs directly to your courier account. Please note that the recipient is responsible for any custom, duty and/or brokerage fees associated with the shipment of your package. Custom policies vary widely from country to country; we have no control over these charges and cannot predict what they might be. If these charges are not collected at time of delivery, we reserve the right to reimburse the collector directly and charge the fees to your account.


Most international orders are shipped via the US Post Office Priority Mail unless specifically requested otherwise. Delivery date and transit time may vary according to the country's customs policy, therefore we cannot guarantee delivery times for international shipments unless shipped with FedEx for an additional fee. Please note that all shipments are fully insured and we will ship a new package/portrait in the event of a loss or damage during shipment.